ALTERNATIVE CANCER THERAPY
Reno Integrative Medical Center's cancer therapy provides patients with a powerful standard of care that is strong, synergistic and less-toxic.
These therapies are also available for non-cancer patients. We treat most chronic diseases as well as promoting immune boosting.
"It is our goal at Reno Integrative Medical Center to provide a warm and comfortable place dedicated to patient comfort, care and happiness during their time of treatment".
Testing and Monitoring
Reno Integrative Medical Center provides testing and monitoring to establish our patient's general health and baseline condition prior to starting treatment, as well as monitoring progress throughout the treatment process.
Post-treatment home protocol includes a weekly review and phone follow-up of patient's lab results.
We provide the following testing:
Alternative Cancer Therapy
What we offer and why
Reno Integrative Medical Center is a leader in the field of alternative cancer therapy.
Treatment protocols are prescribed to offer the most focused and intense treatment program possible. Designed to incorporate the following synergistic and powerful therapies to create the best outcome possible for our patients.
A brief explanation of each and their links are provided below.
"De-cloaking" the cancer cells
so the immune system will identify and attack.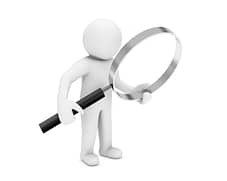 Smart pathogens, like cancer, have ways of hiding or disguising themselves within the cells to prevent detection by the immune system.
There are times when even the best immune system can be fooled by cancer. It is not uncommon for very healthy lifestyle patients to present with cancer and be dumbfounded that it could have happened.
The body may not even know cancer is present in the body.  It is the art of "de-cloaking" cancer cells that we excel at.
GcMAF is a therapy used to "De-Cloak" disease hiding from the immune system.
Salicinium is a powerful addition to our Cancer Treatment arsenal. It is another "Seek and Destroy" cancer cells therapy.
Biological Response Modifiers
Once the body has detected the cancer, it is time for the immune system to do what it was created to do.
These are remedies and substances that are given orally, intravenously and/or intramuscular to increase the sensitivity and strength of the immune system.  This could be thought of as a "Wake-up call" to the body.
TCRP (T-cell rich plasma) offers a new promising immunotherapeutic approach for treatment of advanced cancer, as well as for secondary prevention of cancer.
Poly-MVA When palladium is sequestered in alpha-lipoic acid, it is benign-useful, in fact, to healthy cells, but it is toxic to cancer cells at the same time.
PRP stands for Platelet Rich Plasma therapy. We are finding it to reap amazing results in speeding up injuries and wound repair.
Mistletoe improves the immune system and promotes apoptosis. Helps to reduce chemo side effects.
Targeting the cancer cell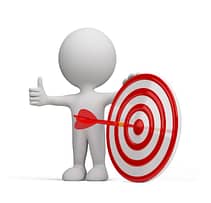 Insulin Potentiated Therapy is our premier therapy that targets and attacks the cancer cells , from many angles, at once.
Our understanding of what cancer cells MUST have to survive and thrive is our greatest tool. You take their basic needs and environment  away and you kill them. Our therapies are designed to target the cancer cells, protecting normal cells and boosting your innate body wisdom, which is your immune system, to eradicate and remove.
Vitamin B-17  Yet one more tool in the toolbox to weaken the cancer cells.
B-17 fatally affects only cancer cells and not normal cells.
Modify the environment
We know that cancer does not like oxygen. Therefore, establishing an environment within the body that targets this weakness becomes very essential and effective.
We know that cancer requires high amounts of sugar. We address this with the following;
We know that cancer does not like heat. We provide our patients with this therapy.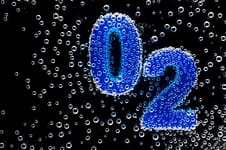 Healing with Frequencies
The body is both physical and vibration.  We address the vibrational body with the following:
Tens Units:

Are available for sale.

Each Boot Camper is given a hand held device with electrodes and pads. This unit sends low voltage to the body and is used as an "electron donor" for the purposes of increasing voltage within the body. Low voltage =poor health.
Detox and Relaxation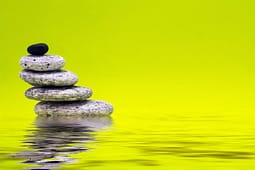 These are therapies to help the body clear toxins and old tissue residue while new, vital cells are being regenerated.
Most patients find themselves in "Fight or Flight" mode when faced with a cancer or chronic disease diagnosis. There are alternative cancer therapy tools, which are scientifically based, to help transition the already overwhelmed immune system in to a more para-sympathetic mode. We all know this as relaxation.
Cancer Boot Camp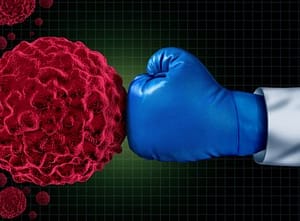 Our cancer boot camp is our signature program. We offer three to four week options.
This intensive  boot camp is an out-patient program designed to rigorously address our patient's cancer and chronic disease using most, if not all, therapies in our tool chest.
We have observed, over many years of patient treatment and recovery, that cancer needs to be hit with "Frequency-Duration and Intensity" in order to derive therapeutic results.
There are no silver bullets or shortcuts. Cancer Boot Camp was created for those faced with a serious disease.  Time is of the essence.
Cancer therapy is an ongoing process of discovery. At Reno Integrative Medical Center, we explore a variety of treatments that are on the cutting edge.
The combination of these therapies is unique to our clinic and rare to find anywhere else throughout the world.