BREAST CANCER PROGNOSIS
An Integrative Medicine approach
Breast cancerprognosis is a much misunderstood and misused term. Prognosis itself is a medical word used forpredicting the likely outcome of one's current diagnosis. It is, at best, an educated guess.
Beinggiven a prognosis can be scary. What you really want right now is some concrete information instead ofsome numbers and percentages.
What you need toknow is that there are choices for you with alternative cancer treatment. You do not have to do the triad of chemo, radiation and surgery thatmost doctors will tell you are the only way to go.
Breast Cancer Prognosis and
Treatment Options
There aretherapies being used in other parts of the world that have been found to beeffective but are being ignored in most parts of this country. In Nevada, we are able to offer thesetherapies and people do not have to leave the country to receive them.
At RenoIntegrative Medical Center, our goal is not only the elimination of the cancerbut also to end up with a healthy patient when it is all over.
One of the toolsthat we use to reach that goal is IPT therapy. This treatment utilizes the cancers' greaterneed for sugar as a weapon against it. It is done by dropping the blood sugar to a point where the cancer isweaker and then being able to target the cancer cells with different compoundsthat are deadly to them but do not effect normal cells.
UBI, (recognized by the FDA) is another therapy that we use to killcancer cells and boost the strength of the immune system by exposing a bloodsample to ultraviolet lights. Thistreatment was developed in the United States in the 1920's but it has beenignored in favor of high priced drugs because no one can patent ultravioletlight.
GcMaf (macrophageactivating factor) and TCRP or Dendritic Cell therapy, (T-cell rich plasma) are two types of therapies we use to strengthen the immune system and "de-cloak" the cancer cells.
No two cancers are alike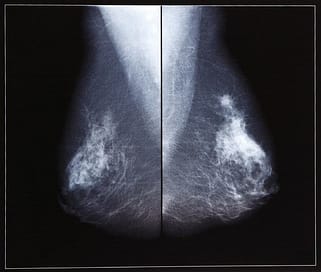 No two cancersare alike just as no two patients are alike. A breast cancer prognosis is impossible to predict with any accuracy. There are many non-physical factors that will impact the outcome for anygiven patient. These subconsciousattitudes/beliefs can assist the healing or interfere with it.
Dr. GerhardHamer, of Germany, has a theory that cancer develops after a person experiencesan unexpected severe emotional/psychological "conflict/shock" that can triggerthe start of cancer in the tissue.
He found in his research that these events often occur within two years of receiving a cancer diagnosis. It may not be the case with each patient but we take the time to address different emotional issues that seem to be tied to specific cancers.
Positive reinforcement
Because no two cancers are alike our patients are told that our two foundational principles are:
1)There is no such thing as "false hope".

2) The time to give up hope is AFTERyou take your last breath!
We have seenpeople recover from Stage 4 disease and they are alive and healthy today.
This is why theofficial prognosis (educated guess) carries very little weight with us.