BREAST CANCER TESTIMONIAL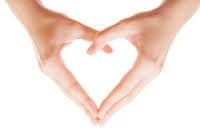 Testimony by K.
If there is even one person I can inspire and help transition from fear into faith…then I am forever grateful.
After a lot of research and soul searching, I decided to go in a direction that felt right in the core of my being.
Once I made the decision and commitment of the choice that was right for me…I never looked back and surrendered to the path layed before me.
Bootcamp is called bootcamp for a reason.  One must prepare and accept the possible unknown.  We are all different and have individual situations and unique stories.  My personal experience was actually life changingin a good way.  I found an independence and strength I never knew I had.  I approached it with courage and tried my best to keep a sense of joy and gratefulness as my on going mantra.
IT WORKED! I made it through with ease.  The people, or should I say, "angels" at Reno Integrative Medical Center are extraordinary, faith-filled, loving people.  I feel connected to them, as if they were my own family.
Not only is Reno Integrative doing cutting edge things that nobody else is doing…They are constantly changing with the times and enhancing their protocol.  I feel honored to have been on this journey with Dr. Bob and his staff.
Every human being lives in the mystery of what life may bring.  To know that there are options and choices, outside of mainstream medicine, that sometimes seems to be in primitive stages,…It's a beautiful thing.
I do, however, believe and feel there is a place for mainsteam medicine and have gone that direction myself when needed.
Today I feel great and strong and in a place of peace.  To whom may read this, whatever direction you ultimately choose…try and stay positive and know that there is a gift in every situation no matter how daunting and scary it may seem.
My heart is with you,
K
Northern Calif. 2014

Testimony of Muriel S.
In July 2006 I had an abnormal mammogram followed by biopsy, lumpectomy and a diagnosis of Stage 2 ductal cancer with lymph node involvement. I refused chemotherapy and at the last moment cancelled my scheduled radiation treatments. (I had done a lot of study and was not pleased with the mentioned side-effects.)
Out of the blue, I received an e-mail that mentioned "Can Help", a research service about Alternative treatments. Reno Integrative Medical Center was on the report and was the one place that really stood out to me. The profile fit me to a "T".
I started the 3 week Boot Camp in September. I have been very satisfied with the treatment and the wonderful staff. They are all very caring and compassionate. They have helped me with life style and mental attitude that affect my health in a positive way. I feel healthier and happier than I have been in a long time with NO side effects! 
---
Testimony of Patty A.
I was diagnosed with breast cancer that was extremely fast growing and had already metastasized. I was told by my oncologist that even with the most aggressive chemotherapy, radiation, and bone marrow transplant, there would be a 65% chance the cancer would come right back.
I have always felt very uncomfortable with the idea of chemotherapy and radiation. The damage to the body can be vast and permanent as I have too often seen in people. Here you are fighting a devastating disease that takes control of your body, and the accepted treatment devastates your body even more.
I had to ask myself, "Does this feel right?" With perfect timing, I heard about RIMC. After talking with the doctor, I made the decision to go the holistic approach. It just made so much more sense to me.
I have never regretted that decision I made because it took me down the path of healing that only made my body stronger without any ill effects. I reported for 3 weeks of boot camp at RIMC. You can be sure the doctors and staff leave 'no stone unturned' when you go there for treatment.
I was busy everyday 'getting well'. I was impressed with Dr. Bob and the multiple tools to assess the status of the internal terrain. My sessions with Dr. Holt were amazing. Among many things, he worked with me on the emotional aspects of cancer and how we can reverse it.
I trust them completely. A family member of mine accompanied me everyday to the clinic and was with me for a follow- up visit. Her response to this experience was, "I had no idea this form of health care existed, it's absolutely amazing."
I was told to expect the cancerous lymph nodes to start shrinking and eventually go back to normal. It is now March 2007 and that is exactly what has happened. I can barely feel the affected lymph node in my neck. I thank God and the universe every day for everyone at Reno Integrative Medical Center, they are true healers.