CANCER BOOT CAMP
Reno Integrative Medical Center offers a Cancer Boot Camp to treat adult cancers of all types and stages. We utilize therapies that approach cancer at a metabolic level.
Cancer Boot Camp Plans
Intention
Our Boot Camp treatment plans deliver highly effective protocols for those faced with cancer and want to treat it aggressively, yet conserve quality of life with fewer side effects than conventional treatments.
Duration
Your treatment plan will include a 3 or 4-week Boot Camp, depending on what is agreed upon with the patient and Doctors.  A follow-up visit of 3 to 5-days monthly, for a prescribed length of time, will be scheduled to ensure continuity of care.  The number of recommended return visits is based on the length of the initial Boot Camp. Each patient will be given an individualized home protocol to follow in-between visits.  Progress is monitored with labs.
Discounts
We also offer our Boot Campers either a 10 or 15% discount on a selection of the return visit treatments, depending on the length of your initial stay.
Strategy
Our treatments work not only to kill cancer cells, but to boost the immune system and detox the body as well. Much thought and research has gone (and continues to go into) our protocols, so we can achieve the absolute best results for our patients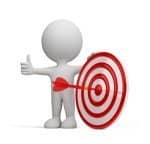 Even with the best immune system, cancer has figured out ways to turn off mechanisms that are built in to our cells that are capable of detecting foreign invaders.
Our goal is to de-cloak the cancer in order to expose it to the immune system.
We use GcMAF to accomplish this and monitor progress of Nagalase  along the way.
B17 is also used to isolate cancer cells from normal cells in a therapeutic attack.
Ultimately, you need to be smarter than the cancer cell. Knowing its weaknesses and making that your strength is your biggest weapon.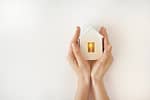 Treatment does not stop here.  It must become integrated in to the lives of each patient once they return home.  Our Cancer Boot Camp patients are expected to take an active part in their care with "At Home" protocols which are crucial to aid in their journey back to stability and eventual homeostatic balance.
Our program is not a case of passive, "Give me the medicine and I will be better" or "a one-size-fits-all" approach.  It becomes a committed effort between our doctor, clinical staff, patient and their family.  It is a journey worth making.  Better to take control than to feel helpless and out of control.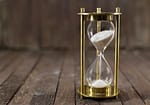 Time is of the essence. Cancer is a formidable foe and must be addressed aggressively and intelligently.
All of our therapies work hand in hand with each other to create a synergistic and powerful attack on cancer while promoting the body's innate and wise immune system to regain its natural vitality and balance.
We approach cancer from many angles to create an environment that does not allow it to flourish, while at the same time, doing as little harm to healthy cells as possible. A good example of this, "do as little harm as possible",  is evident with our IPT therapy.  We target the cancer cells and reduce collateral damage to normal cells with powerful non-toxic therapies.
Possible therapies
Our clinic is an out-patient facility. Treatment protocols involve 5 days a week of varying treatments designed to rigorously address our patient's cancer and chronic disease.
Powerful results are achieved by approaching cancer with intensity, frequency and duration.
There are no silver bullets or shortcuts. Cancer Boot Camp is the answer for those faced with a serious disease.
Treatment protocols combine highly effective, less-toxic, alternative cancer treatment options integrated with selective conventional therapies. Our  focus is on de-cloaking and targeting the disease while boosting the patient's immune system. The body's immune system must be improved to effectively conquer cancer.
The science of integrated alternative cancer care is evolving at a rapid rate. Reno Integrative Medical Center is on the leading edge of providing patients with the most up-to-date treatment options.
Boot Camp therapies may include:
Complimentary Detox, Reiki

Your comfort and healing is paramount to our clinic. You will be well taken care of.
Liaison Services
You have access to our liaison staff from start to finish for whatever your needs may be.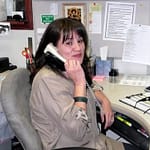 Costs
We are an out-patient facility.
Our patients are expected to provide their own lodging, transportation and food.
 Cancer Boot Camp treatments are given Monday thru Thursday 9am-4pm.  Friday 9am – 12:00.
 Information on where to stay is provided in the NEW PATIENTS part of our website.
In order to attend our cancer boot camp, patients must have either a PICC or a PORT line to provide intravenous access.
Patients must be ambulatory, which means they must be able to walk as well as meet their own personal needs. The exception would be if someone had their own attendant.
For most cancers, the cost for our three or four week Cancer Boot Camp programs can range anywhere from $30,000 to $45,000 depending on specific treatment plan recommended.
We do recommend monthly 3-5 day follow up visits that will be based on the patient's current health status. Patients are monitored with weekly lab draws and phone consults with the doctor.
The requirements for follow-up treatments are tailored to the treatment response of each patient. Each patient is unique and no two protocols are alike. Therefore, we reserve the right to call our approximated quote an estimated quote for services. This cost does not include food, lodging or travel.
We do accept credit cards but do not take insurance. The reason for this policy is because we do not wish to be limited by insurance demands and restrictions. We ask that deposit payments be made weekly to stay current with services rendered.
What to do Prior to Starting Cancer Boot Camp
Before starting IV treatments, patients must  have either a PICC line or PORT placed to allow easy IV access.
Please speak with our front office, to arrange for or discuss PICC or PORT placements.
Also, please check in to the possibility of having your insurance pay for this service.
If your insurance does not cover a PICC placement, we have a service available that we can provide. * Please call our front office staff for more details. This is PICC only.
If patients have a PICC line, we suggest wearing short sleeved tops to provide nurses with easy access.
For all patients, layering of clothes is a good idea.  Sometimes you may be chilled, sometimes you may be hot.  The idea is to be comfortable at all times.
Bring a good book.  Bring your lap top if you want to stay connected. Listen to your favorite book or music with your CD player or I-phone and head set.  The whole idea is to relax while you are being taken care of.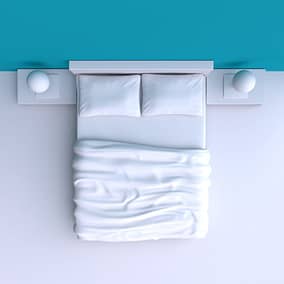 Our patients have several options for housing while staying in Reno for their treatment. There are apartments that rent by the month, motels that have services or RV facilities.
Please refer to Where to stay on our Patient Information page for more information.
Remember, we do not call it Boot Camp for nothing.  There is much to be done to outmaneuver cancer.  There will be times that our patients feel nausea and fatigue.  Allow yourself to heal.
Diet for cancer patients
Dr. Eslinger has been researching diet modification as an excellent means of combating cancer.  Anyone that tells you that diet doesn't matter is sorely misinformed.
Many of our patients come and, out of habit, bring carbohydrates and sugar as their food choices; Bread, crackers, granola bars, cereal, potatoes, sweetened juices, fruit, carrots to name a few. What do these foods have in common? They all convert to sugar quickly which becomes fuel to the cancer cells.
See Anti-Cancer Diet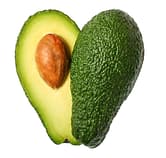 Why we add Supplements to your treatment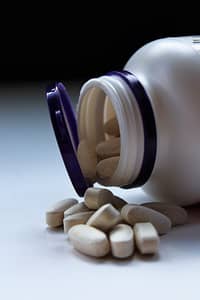 Cancer-associated fatigue is one of the most common symptoms in all forms and stages of cancer, yet scant attention is usually given to patients who have symptomatic complaints of fatigue.
Cancer-associated fatigue is also associated with cellular oxidative stress and during cancer therapy; excess drug-induced oxidative stress can limit therapeutic effectiveness and cause a number of "side effects", including fatigue, nausea, vomiting, diarrhea and even more adverse effects.
Most patients get told by their oncologist "stop taking all your supplements". Recent research indicates that supplementation with some specific nutrients, lipids (fats), and enzymatic cofactors can not only help the therapies work better but significantly cut down on these "side effects".
Cancer-associated fatigue is not well understood, but it is thought to be a combination of the effects of the cancer itself plus the effects of the cancer treatments. Up until recently, cancer-associated fatigue was rarely treated and thought to be an unavoidable symptom. This is no longer true.
Fatigue can vary in degree from mild to severe during cancer therapy, and it is often a significant reason why patients discontinue therapy.
By reducing oxidative stress, supplementation with anti-oxidants can counteract the effects of oxidative stress on the cell cycle and enhance the cytotoxicity (effectiveness) of anti-cancer agents.
Another method of preventing oxidative damage to all the mitochondria in the body is by reversing the accumulation of damaged lipids (fats) in the mitochondrial membrane with lipid replacement therapy plus antioxidants.
Oral supplements containing phospholipids, phosphoglycolipids, cardiolipids, and other membrane lipids along with anti-oxidants, vitamins, minerals and other supplements have been used successfully to improve and even restore mitochondrial function and significantly decrease fatigue in both cancer and chronic fatigue/fibromyalgia syndrome patients.