MEDICAL RECORDS EVALUATION
Reno Integrative Medical Center offers a Medical Records Evaluation for those that desire to speak with our doctor about specific questions regarding our therapies and how they may help their healing.
This service offers an evaluation of your medical records. Upon doing so, our doctor will offer a recommendation and/or opinion as to whether he/she feels our therapies could be of benefit.
This first step helps our patients decide if this is the clinic, doctor and treatments they wish to pursue.
This is NOT a zoom call. The doctor will call the number you provide.
Our front office will contact you after the Medical Records Evaluation to go over costs and scheduling.
Please scroll to the bottom of the page for our Medical Records Evaluation Contact Form
It is the first required step to become a cancer patient.
This, of course, does not replace our more thorough initial evaluation program , nor does it establish someone as a patient but it can offer direction for those researching options. Therapies
The fee for this service is $250 for a one hour private phone consult with our doctor. This is not a zoom call so no need for prior set-up. Our doctor will call you at the specific number you request.  United States only.
A $100 deposit will be required to secure your appointment and will be used toward the appointment fee.
We ask for a minimum of 3 business day notice to cancel.
Reports needed for either a phone medical records evaluation appointment or and in-office appointment.
Lab results: Within the last 3 months
CT scans, MRI's, Bone scans, Ultrasounds, Pet/CT scans: Within the last 3 months
Pathology reports: Original report, plus current, if any.
We ask that all information be provided to us no later than 5 days prior to the scheduled call.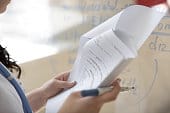 Why a Medical Records Evaluation?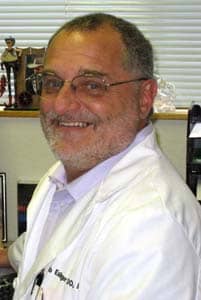 We have many calls during the day, from potential patients, asking for more specific information that is best to be answered by our doctor. We recommend reading through our website to better educate potential patients on what we offer. Videos are provided to better explain and provide additional help in understanding various treatments.
We also provide a form, at the bottom of each web page, for people to send specific questions. These are answered in a timely manner by our liaison services staff.
If you desire more, you can call and schedule a medical records evaluation with our doctor. This allows a more personal conversation to take place. Often times, this is just what the potential patient needs to help give direction on what to do or where to go next.
Call: 775 829-1009 to schedule and arrange sending medical records in plenty of time before your appointment.
We provide a questionnaire form below should you have specific questions. Our website is full of great information and we encourage you to read and learn as much as possible.
Our liaison services staff will respond to your inquiry.
Have a question about your cancer treatment options?
Complete the form below.
Please understand that we cannot diagnose or give medical advice to non-patients. We will do our best to address your comments and questions through an e-mail response.
We do offer private phone sessions with our doctor for a fee.