Modifying Cancer Environment

Cancer requires a very specific environment in which to thrive. It is a metabolic organism. By modifying cancer environment within the body, we are able to reduce the growth curve thus giving the immune system a fighting chance to gain a foothold.
Oxygen-rich and warm environments are detrimental to cancer. Therefore, oxidative and hyperthermic therapies can be highly effective in treating cancer. We offer a variety of treatments that modify the bodily environment along these lines.
This category of therapies increase the oxidative stress or oxygen levels on the cells of the body.
Why add oxidative therapies or (oxygen stress) to the body?
The idea of Oxidative therapy is to create a "Free Radical Storm" in the body.

What is a "FREE RADICAL STORM"?

A: A free radical storm is induced through clinical proprietary methods to put fatal stress on cancer cells.

Cancer cells cannot endure an onslaught of high oxidation because they create energy on a totally different pathway referred to as anaerobic metabolism.  They have no mechanism in place to deal with free radicals but normal cells do.
The following are therapies used to produce Oxidative storms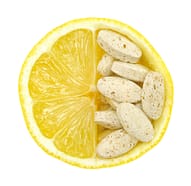 A treatment can last anywhere from 30 minutes to 5 hours, depending on the dosage.  This therapy is given intravenously in ranges from 30 grams to over 200 grams.  Research has shown that in order for Vitamin C to be physiologically more available,  intravenous as apposed to oral is 7 times more effective.  IV infusion allows for a dose 20 times higher than could be tolerated orally to be administered to the patient.
It is at this high level that Vitamin C is toxic to cancer cells but not to normal cells.
Large amounts of vitamin C provide a number of health benefits, such as protecting the body against viruses, bacteria, and cancer. It enhances the body's supply of interferon, helps manage the harmful effects of stress on the immune system, increases the supply of oxygen to cells, and even heals damaged tendons, cartilage, and ligaments.
Developed in the 1920s, ultraviolet blood irradiation (UBI) works powerfully in the treatment of cancer and many other diseases.
The combination of Ozone to stimulate oxygen utilization within the cell and ultraviolet to kill bacteria,viruses and cancer cells makes for a superior therapy to have in our tool chest.
UBI therapy encourages the production of antibodies, which strengthen the immune system. The process begins by taking a sample of blood, exposing it to ultraviolet light and ozone, and then pumping it back into the body of the patient. Its efficacy has been validated by more than 140 medical studies.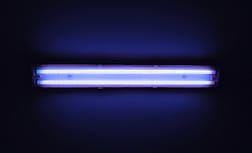 IV hydrogen peroxide is part of a group of therapies used in treating cancer called Oxidative therapies.  The peroxide used in these treatments is not the same as the kind you find in the local drugstore and does not foam up on contact with the blood.
These treatments are designed to generate free radicals (which are single oxygen molecules).
The molecular formula for peroxide is H2O2- 2 hydrogens and 2 oxygens.  When exposed to a particular enzyme in the blood this is split into H2O and O1.  H2O is water and the O1 is a free radical.
When cancer cells are exposed to a certain level of free radicals, they are killed by them.
This does not kill normal cells because they have protective molecules called anti-oxidants inside of them.
Useful not only to treat cancer but also viral infections.
Hyperthermia ("high body temperature") therapy is intended to kill cancer cells by exposing them to a high level of heat. This is effective because cancer cells, due to their structure, cannot endure heat as well as normal cells. The procedure also augments the immune system.
We use a Bio-mat to transmit infrared heat waves into the patient's body.
We  also use the FIR Dome, a portable infrared sauna that does not cause sweating and can be operated while the patient is in their normal clothing.