Targeting Cancer Cells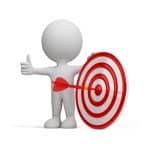 The following therapies attack cancer cells in various ways by pin pointing or targeting them by using their weaknesses against them. Cancer cells require very particular elements to survive. Knowing this, gives us the advantage to attack from as many directions as possible.
IPT or Insulin Potentiated Therapy is one of our signature therapies. Because we are aware that cancer requires an inordinate amount of sugar to survive, we can bait, so to speak, the cancer cells in taking a bolus of anti-cancer agents with as minimal damage to normal cells as possible.
Here is a quick and easy explanation
Picture the cancer cells as being the bullies on the block.
They push their way in to being the first ones to get food.
We drop the body's blood sugar. The cancer cells start to panic. All their receptor sites open WIDE. They are going to get the first bit of sugar that enters the body before anyone else does.
We deliver a false sugar laced with anti-cancer agents and they ravenously consume it.
NOTE: Cancer will die within 5 seconds if deprived of food.
Much to their surprise, this incredible therapy creates an enormous die off of the cancer cells.
Invented in the 1920's this therapy has proven itself to be safe and effective.  

Amygdalin or B-17, is extracted from certain raw nuts and fruit seeds, among other sources, and it consists of benzaldehyde, hydrogen cyanide, and glucose.
Cancer cells are drawn to this substance. Unfortunately for them, it is highly poisonous ONLY to cancer and not normal cells.
Here is a quick and easy explanation
The cancer cells are attracted to the energy of this substance
Only cancer cells possess an enzyme that cause the coating to dissolve. This exposes the toxic dose of cyanide that lays inside.
NOTE: Normal cells do not have this enzyme, therefore this therapy does not affect them.
B-17 is given everyday to our patients.
(NOTE: The FDA forbids promoting B-17 as a substance that provides health benefits.)
We use Salicinium in two ways; Target to starve and naturally poison cancer cells.
It is a false sugar and fools the cancer in to consuming it for sustenance. Remember: Cancer dies quickly if deprived of sugar.
 Like B-17, it is laced with a toxin that is deadly only to cancer cells and not normal cells due to enzymes present in the cancer cell.
Here is a quick and easy explanation
Salicinium is a natural plant based extract, a complex sugar molecule that is harmless to normal cells in the body because they cannot absorb a complex that contains glycome combined with a Benzaldyhide ring.
The cancer cell, on the other hand, does absorb this chemical complex much to its demise.  It has an enzyme that splits the glycome from the Benzaldyhide ring making it toxic to the cancer metabolism.