Umbilical Cord Mesenchymal Stem Cell Nanoparticles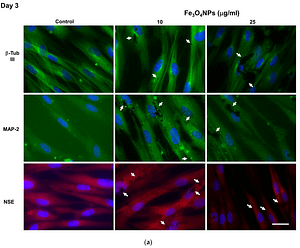 The cutting edge therapy that is the next step beyond stem cells is called extracellular vesicles.  They are considered the leading advancement in Regenerative Medicine.
EV-PURE is an umbilical cord tissue Mesenchymal Stem Cell product that consists of nanoparticles carrying growth factors, cytokines and nucleic acids.
It carries an incredible combination of components that possess multiple therapeutic benefits.
EV-PURE has been used by doctors to offer patients: soft tissue repair, pain and joint management, valuable anti-inflammatory effects, boosting general health.
Ongoing research:
This therapy is being supervised by the Mayo Clinic under an IRB (institutional review board) for research overseen by the FDA.  They are approved for the treatment of osteoarthritis and rheumatoid arthritis.
In addition to this, there are more studies being done at other prestigious institutions under 12 more IRB's investigating possible benefits in treating heart disease and heart failure, chronic obstructive lung disease (COPD), increasing speed of fracture healing and cancer
---
.
If this therapy is something you would be interested in, call our office at 775 829-1009 to schedule an appointment with Dr. Eslinger.
If you have specific questions you would like addressed, please fill out the form on the left and our liaison services will respond.
This product is obtained from only the highest quality donors and harvested from the healthiest part of the placenta to always start with fresh MSC's to produce the highest potency possible.
The products are regularly tested for quality control and the company maintains quality and regulatory assurance in alignment with FDA (Federal Drug Administration) regulations.