Where to Stay in Reno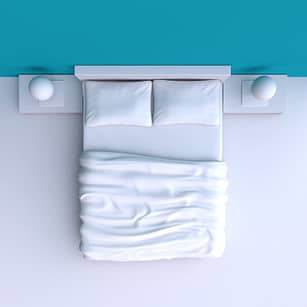 "Where to stay?" , is a common question asked by patients making preparations to come to Reno for their extended stay treatments
When making reservations, please state you are coming to Reno Integrative Medical Center (RIMC) for Medical Treatment.
Sonesta Hotels & Resorts (formerly Marriott's Residence Inn)
Book your corporate rate for  Reno Integrative
9845 Gateway Drive Reno NV 89511
(775) 853-8800
Special medical rate to RIMC patients (Please Call Sonesta to Book your Discounted Corporate Rate)
Shuttle service: Mon-Thurs. (9am drop off, 3pm pick-up) Fridays (8 am drop-off, 1 pm pick-up)
Full buffet breakfast everyday, light dinner-snack included.
Suites have fully equipped kitchens
Guest laundry facilities
Pet friendly, $100 one time fee per stay applies
HD flat screen Tv's and HD channels
Outdoor swimming pool and spa
Complimentary high speed internet connection
* Extra special service offered: Give them your list and they will go grocery shopping for you. This is an incredible deal for those wanting their room stocked upon arrival or don't feel up to shopping during their stay. There is a Sprouts a block away for those that prefer organic.
*Reservations 1-29 nights
Studio $114
One Bedroom $114
Two Bedroom $174
*Reservations for 30+ nights
Studio: $99
One Bedroom: $99
Two Bedroom: $159
*Rates based on availability
*Extended Stay Guests who pre-pay their first 28 nights upon check-in can save on the sales tax. Ask the front desk about this additional discount when you check in.
Homewood Suites by Hilton
5450 Kietzke Lane Reno, Nevada 89511
(T) 775.853.7100 – (F) 775.853.7108
Medical Rate:
2019 – Present through September 30, 2019 @ $149.00
October 1 – December 31, 2019 @ $129
2020 – January 1, 2020 through May 31, 2020 @ $129
June 1, 2020 through September 30, 2020 @ $149
October 1, 2020 through December 31, 2020 @ $129
Room Type: King or Queen Studio Suites
Reservations: Contact Carol Nicholson directly to process reservations by calling or email: 775.853.7100 or carol.nicholson2@hilton.com
Below is a snap shot of their amenities and services:
Recently renovated property featuring: renewed, refreshed and revitalized guest suites and all common/public areas
Spacious suites with one king or two queen size beds per suite featuring: ample work space, two telephones with voice mail, sofa and separate dining table
Fully equipped kitchen and living area in each suite complete with microwave, full-size refrigerator, dishwasher, twin-burner stove, toaster, coffee maker, utensils and place settings for four.Complimentary "Suite Start" full hot breakfast daily: (6a-9:30a)
Complimentary "Welcome Home" evening social featuring light meal + beverages Monday through Thursday (5p-8p)
Online check-in and room selection through "Suite Selection", the hotel industry's first interactive, web-based room selection
Complimentary parking on site
Convenient guest room access from parking lot to all hotel entrances
Complimentary local calls
Complimentary high speed internet in all guest suites, Lodge and meeting room
Complimentary premium cable TV
Complimentary Business Center with internet access, computers and printer
Complimentary grocery shopping service (guests responsible for own purchase charges)
Valet laundry same-day service (Guest responsible for charges)
24 hour front desk staff
24 hour access to the Suite Shop®, on-site convenience store
24 hour access to on-site fitness center with free weights and two treadmills
24 hour access to the indoor heated swimming pool with separate hot tub and Jacuzzi
24 hour access to the on-site laundry facility with coin operated washers and dryers
On property outdoor recreational fun center including: multi-use court for volleyball, badminton. tennis and basketball
Conveniently located near: Restaurants, Movie Theater and Shopping Centers
Wholefoods Market within walking distance of hotel at .4 miles away
Across the street from beautiful public park; perfect for fresh air and exercise
3 miles / 5 minutes to/from Reno-Tahoe International Airport to/from Homewood Suites by Hilton, Reno-Nevada by Hilton
Non casino environment
No resort fee
No smoking
Two brand new Tesla Charging Stations
Hilton Honors Points
Complimentary taxi service (LYFT or Whittlesea Taxi Company) to/from airport to/from Homewood Suites by Hilton. Taxi driver will collect voucher at front desk with guest responsible for gratuity
Staybridge Suites
10559 Professional Circle Reno, Nv. 89511
(775) 657-8999 Ext.604 Kelly Frerking
Complimentary On the House Hot Breakfast & On the Run Breakfast Bags.
Suites with Kitchenettes or full kitchens, new facility, Indoor pool and spa.
Studio: $99 per night+ tax (1-14 nights )
One Bedroom w/ king: $109 per night w/ 2 beds:
Two Bedrooms: $159 (1-14 nights) $149 (15 and over nights)
Courtyard Marriott
6855 South Virginia Street Reno Nevada 89511
Phone:(775) 851-8300
This modern hotel is a 14-minute walk from shopping at Meadowood Mall and a 2.2-mile drive from the Reno-Sparks Convention Center.
$129.00 rate for any King or Double Queen room
Extended Stay America
9795 Gateway Drive Reno, NV 89521
775-852-5611 ext 4
* Mention that you are a patient of RIMC and receive a 5% discount.
After 30 days: Tax exempt  *Prices are subject to change due to seasons
ww.extendedstay.com
These Hotels have no kitchen facilities.
Atlantis Casino Resort
3800 So. Virginia St. Reno, NV 89502
(775) 824-4455 Christina Pearson M-F 9:00 to 5:00 pt
Upgraded rooms, new state of the art spa. They can provide small refrigerator and microwave if you ask.
Peppermill Casino & Hotel
2707 So. Virginia St. Reno, NV 89502
For best rates call:
1 (866) 821-9996 (Corporate Reservation Line)
Mention corporate acct.# R176
* you will receive a 20% off current room rates and a waiver of resort fee. Rooms, of course, are subject to availability.
Apartments for rent
Lakeside Village Apartments
1555 Ridgeview Dr.
Reno, NV 89519
(775) 826-8024
Redfield Ridge Apartments
4959 Talbot Lane
Reno, NV 89509
(775)827-4408
Pets less than 40 pounds welcome with proof of current vaccines (limit 2 per apartment and some breeds restrictions apply).
RV Parks
Silver Sage RV Park
2760 South Virginia Street
Reno, Nv. 89502
(888)823-2002
Gold Ranch RV Park
320 Interstate 80 West
Verdi, NV
(887)914-6789 or (775)345-8880
Doggy Day Care
Doggy Day Care and Paw Spa
Where they treat your pet like ROYALTY!
LIZ RICE – Day Care Manager 775 825- DOGS (3647)
8995 Double Diamond
Suite C-3
Reno, NV. 89521
www.doggydaycarereno.com
Transportation
Please don't forget to mention that you are coming to Reno Integrative Medical Center (RIMC) for treatment.
Rental Cars
Enterprise –
7111 S. Virginia Street, Reno, NV
775-826-2442
Use Corporate account number XZ54NNS to receive a 10% discount"
Note: It's cheaper to call this location and not the airport locations as they have additional fees.
Taxi's
Reno Sparks Cab Co.
(775)333-3333
All Star Taxi
(775) 832-2596
Bus
RTC
rtcwashoe.com
(775) 348-0400